Where will the session be?
The location is completely up to you, but depends a lot on the types of photographs you'd like captured. I can make some suggestions if you need some ideas. We'll cover this in the initial call ahead of the session but for now, here are some ideas.
Indoors
A few advantages of a session indoors are:
This is not weather dependent - so can be done any time of the day (or night), rain, winds or snow
Easier - for some, especially families with very young children or the elderly sometimes it's just easier for you to have someone come to you
Wardrobe - almost unlimited wardrobe changes are easy for everyone, go from formal to casual in the comfort of your own home
The two types of indoor shoots you can choose from are:
Traditional portrait studio
This style is like those which you would get if you went to a photographic studio (but without the cost). I come to your house with everything needed to produce studio images.
This can range from children Christmas jumpers to professional headshots and everything in between. The only limitation is the size of backdrop fits around 2 adults to 2-4 children. For big groups we can work around this but it won't be in a studio style (single background).
Below are a few examples.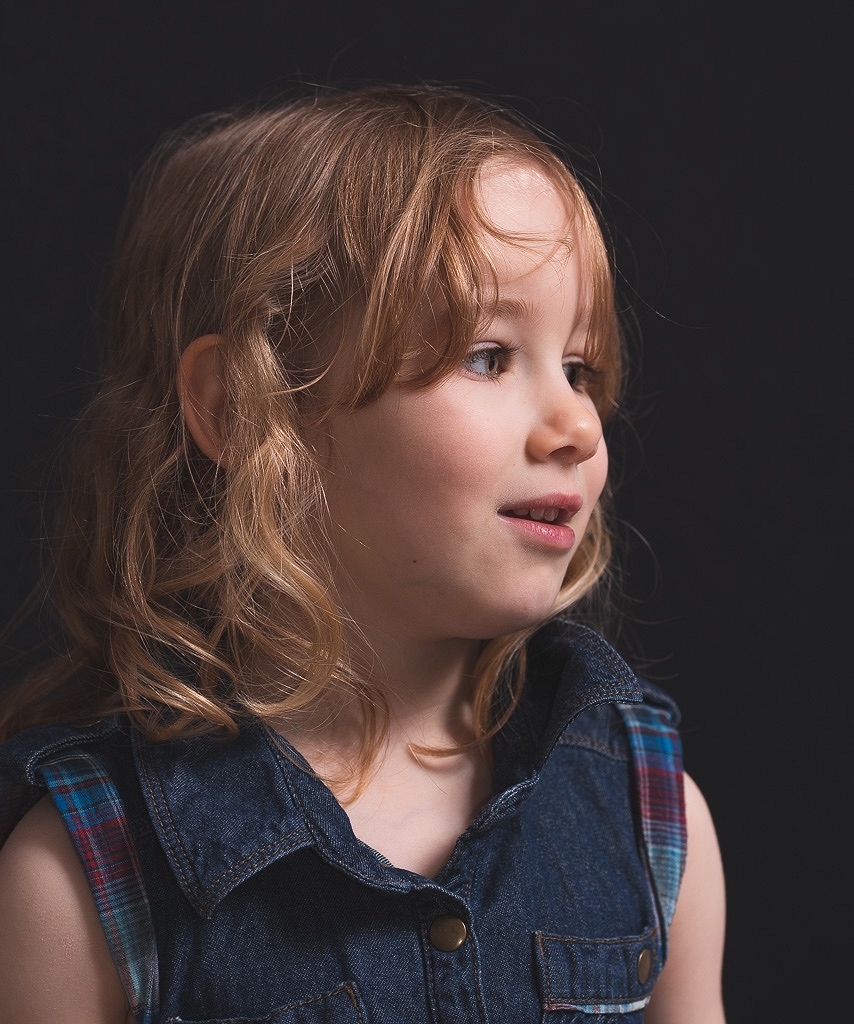 Low key studio example (dark)
Example of studio lighting, black background. All achieved with mobile equipment that I bring to you.
Typically there are two types of lighting set-up, low key and hi key. Low key is normally with a dark background and minimal lighting. Similar to the example above. Another type is hi-key, this time normally using a white background and lots of light in the photograph, similar to the one below. Each type has a different "feel" about it. We can experiment with both types, or you may already know the style you prefer.